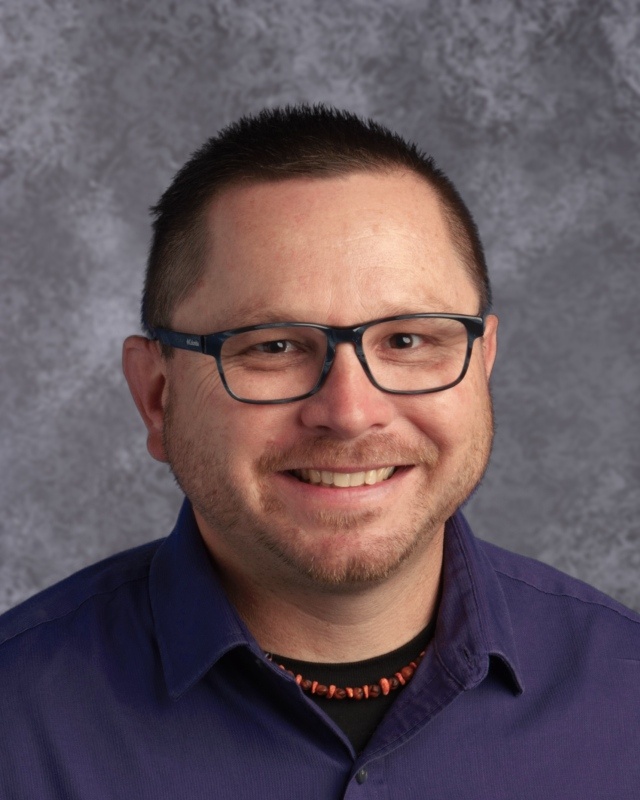 Dr. Steven Marshall
Asst. Principal for Academics
Dr. Marshall has been serving as a dedicated educator and leader at MSA since 2001.  His passion is teaching and always strives to make a difference in the lives of students and teachers.  Today he continues to serve with the same enthusiasm and passion because education is an awesome responsibility.  
Over the years Dr. Marshall has learned and lived the mission of MSA, with an emphasis on arts-integration, using the multiple intelligences as a learning approach to student engagement and achievement beyond simple academic exercises.  Dr. Marshall has also applied the mission beyond the classroom and has been very involved in the local community through living history projects, oral history projects, and numerous nature-based field experiences where history comes to life and students get to camp or kayak for the first time.  Through these many projects MSA has developed great partnerships with NOAA, University of South Florida (USF), South Florida Museum, Manatee County Historical Society, Manasota Operation Troop Support, and the Cortez Fishing Village.  He has a passion for bringing history alive through the arts and continues to provide opportunities for students to present and perform throughout the community.  He also loves our veterans and organizes an event every year where our school comes together to celebrate our veterans through the arts, while also raising money for local veteran organizations.  
Dr. Marshall has shared his arts-infused experiences at various state and national conferences.  He has also been a guest on NPR to talk about various projects.  His students have also been recognized numerous times through articles, a documentary, and various television news pieces.  Dr. Marshall was also awarded Manatee County Outstanding Social Studies Teacher of the year in 2007, which is rare for charter school teachers.  As an Assistant Principal for MSA, Dr. Marshall still continues to teach so as to stay connected with students and stay relevant with the teachers that he assists.  He is a practitioner of arts-integration and education.  
When not teaching and supporting teachers, Dr. Marshall also continues to find ways to provide new opportunities and help develop new programs for our students.  Some of these programs include health career explorations, coding, robotics club, mock trial, video game design, expanding AP, starting the Pre-AP Academy for middle school, various CTE programs, business entrepreneurship, and various electives.  
On a personal level, Dr. Marshall is a family man who loves his wife and three children.  He is also involved in coaching soccer, taking his children around the state to play soccer every weekend, and a volunteer bus driver to help disadvantaged teens attend youth groups and church services.  
Dr. Marshall is looking forward to an exciting future where MSA continues to grow and make a difference in the lives of people.